Scott Farley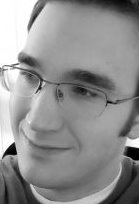 Home decor for many people is no more than an interuption to their normally hectic life.
For me, it is much more than that.
My house is where I spend most of my time – I want it to look great, obviously, but I also want it to inspire me, comfort me, stimulate me and finally, at the end of the day, relax me.
Having my home look the same for 5 years is a form of living death for me – like eating the same meal every single day – why!!!!
So I decorate and remodel.
And When I am not actually doing it, I am reading about it and planning it.
This site is a place for me to collect together all my research, publish my articles and keep a running total diary of what I 'plan on doing', 'am doing' and 'have done' in my home re-design life.
For me its a therapy – hope it helps you in some way.
Scott Farley
LATEST NEWS!
I got a new job – I new my design skills would come in useful eventually :)
I am working on new deseigns for business Christmas cards - its just the right time of the year to move into the market I think :)